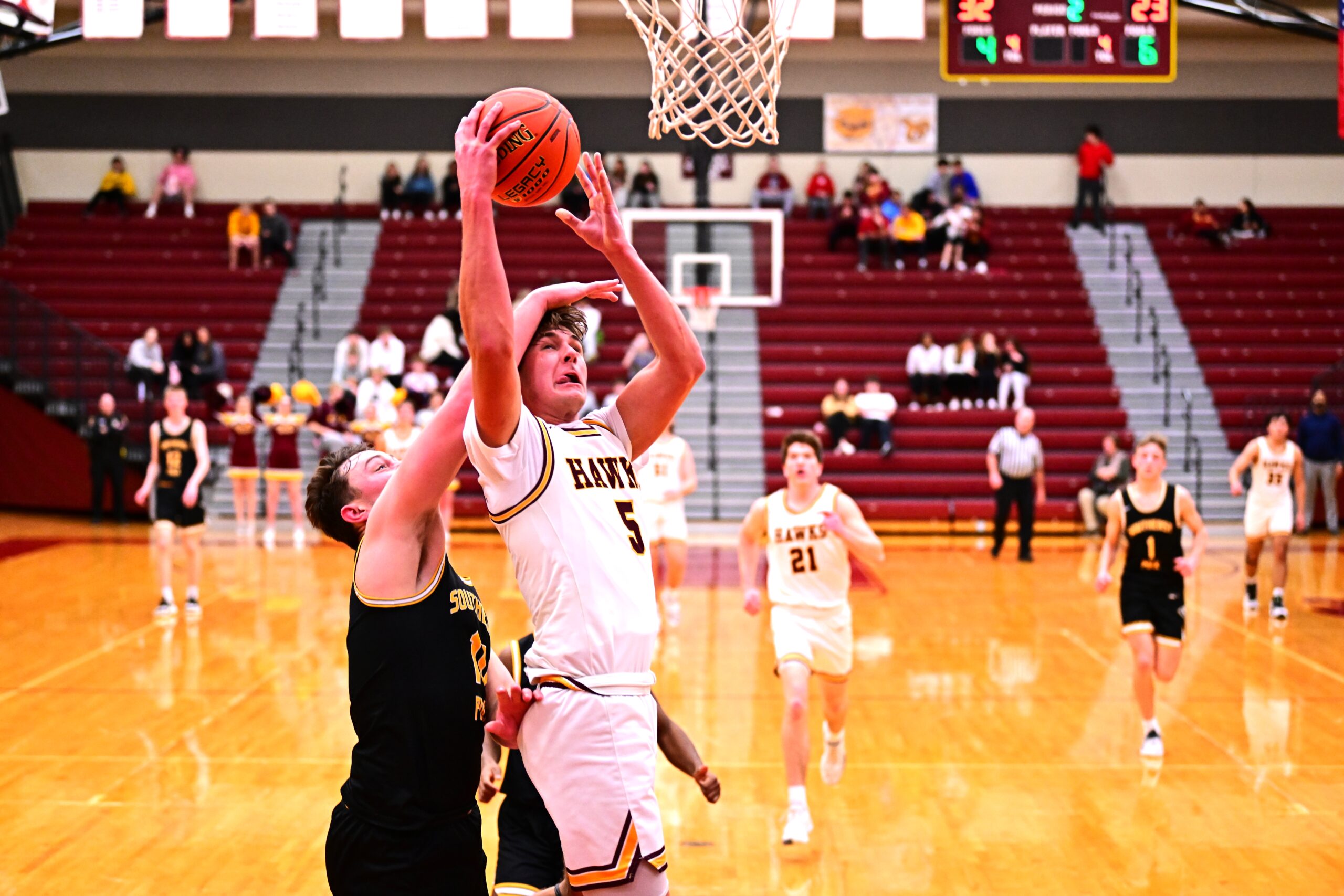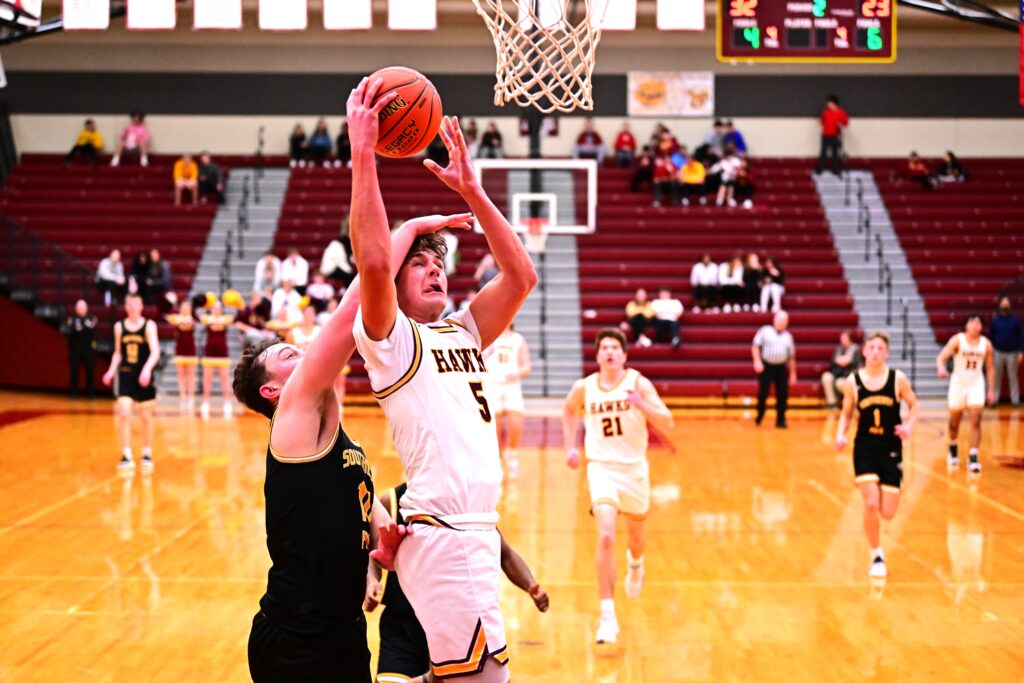 The absence of its starting point guard didn't seem to bother the Ankeny boys' basketball team.
The ninth-ranked Hawks placed four players in double figures and defeated visiting Southeast Polk, 68-55, in a non-conference game on Tuesday.
Ankeny played without sophomore Carson Johnson, who injured his knee during Friday's overtime victory against Ankeny Centennial. Forward Alex Aguirre started in place of Johnson, who is averaging 9.8 points and a team-high 2.6 assists per game.
"It's mostly a precaution to let him heal up a little bit. I think he kind of banged knees," said Ankeny coach Brandt Carlson. "He'll be fine, but you could tell we missed him, too, with his ballhandling and shooting. But I like how our guys played. We really had a great third quarter. We just got a little sloppy at the end, which is frustrating. But it's a win, and we can keep building for the postseason."
With Johnson sitting on the bench in his warmups, Ryan Crandall and Lio Aguirre took over most of the ballhandling duties. Crandall did a little bit of everything for the Hawks, finishing with 12 points, 11 rebounds, five assists and five steals.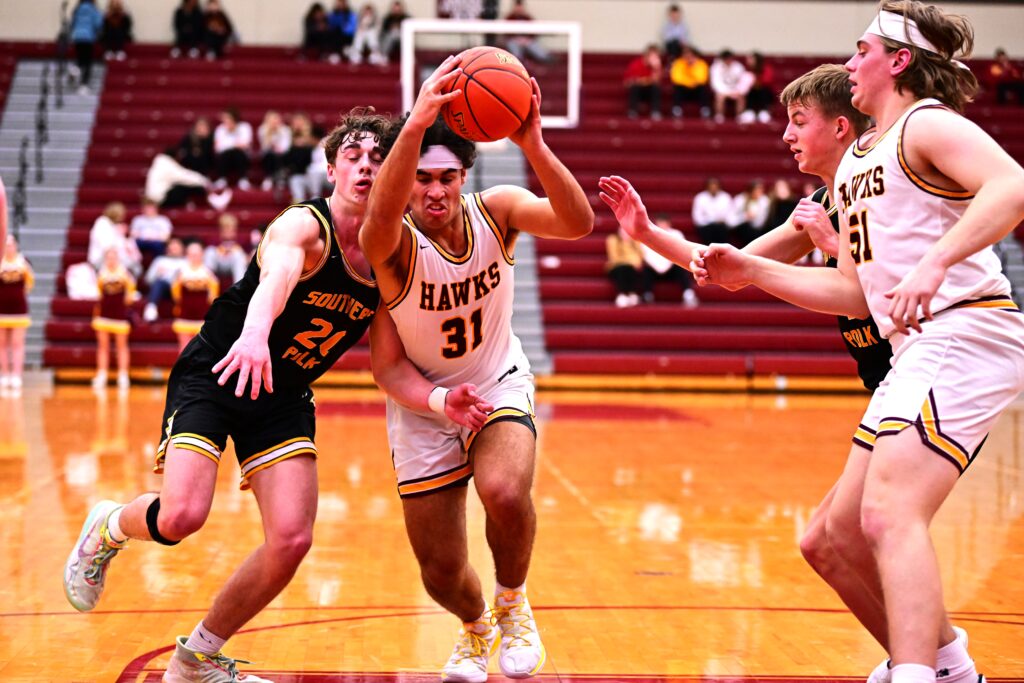 "We had to adjust a little bit at the (point guard) spot, but I think we adjusted well," Crandall said. "Obviously, we turned the ball over a little bit toward the end of the game, but that's just the way it goes sometimes."
Lio Aguirre scored 19 points on 7-of-11 shooting. He made just his second 3-pointer of the season to give the Hawks a 24-11 lead early in the second quarter.
Karson Wehde went 2-for-3 from 3-point range and contributed 12 points. He is now 8-of-10 from behind the arc in the last two games after shooting just 24.2 percent from deep in the first 18 games (15-of-62).
JJ Kohl added 10 points and a block for the Hawks, who improved to 16-4 on the season. Kohl went 5-of-6 from the field and also had four rebounds, helping his team to a 31-22 advantage on the boards.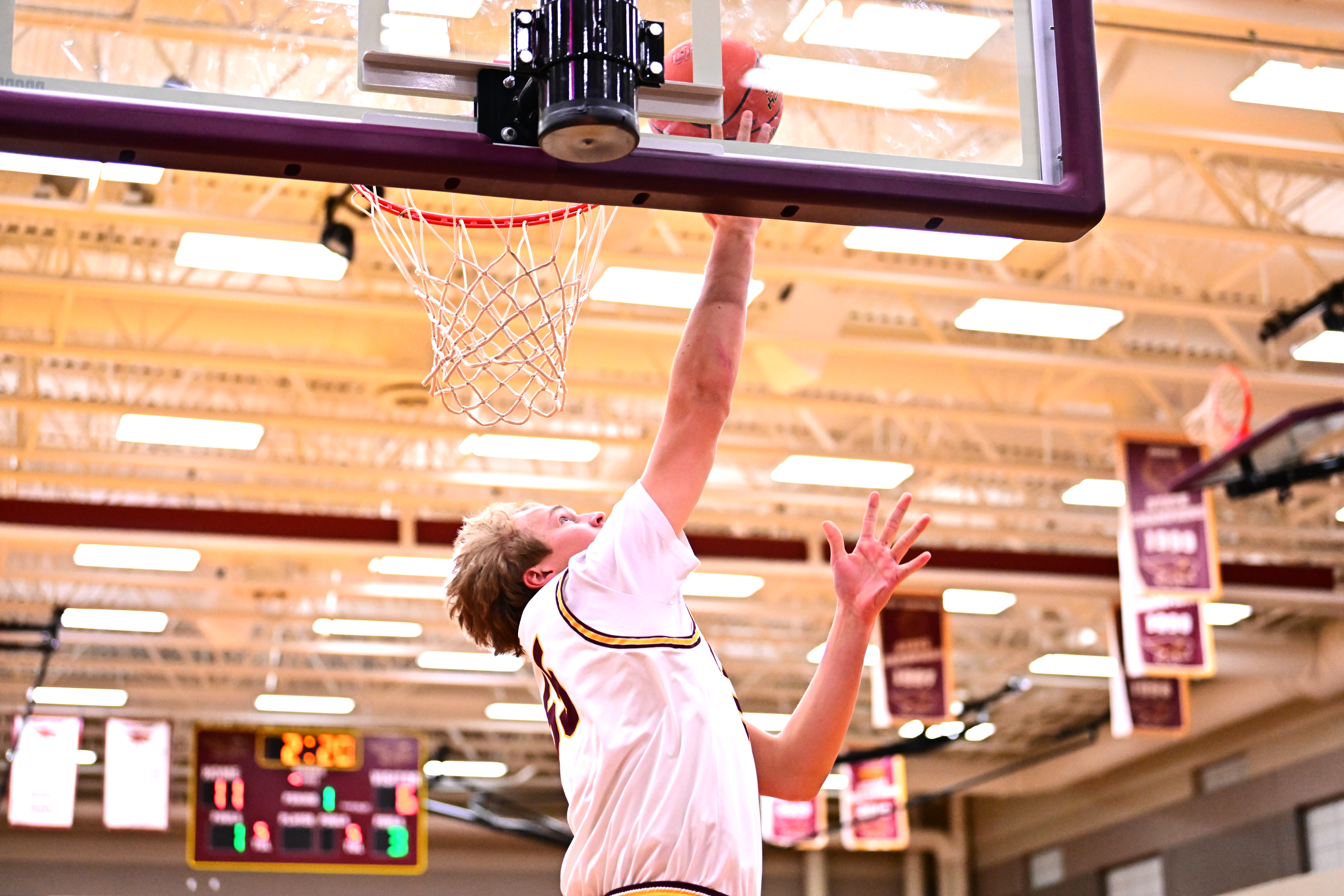 Carlson was forced to adjust his rotation, but he said it helped that his team has so many versatile players at his disposal.
"We want our team to be flexible," Carlson said. "Isaiah Otten came in and had a great assist in the first half, and we want our guys to go to that next role wherever they're at in the rotation. I was proud of our guys for that, and that's kind of what we always want our team to be like."
Ankeny held a 36-27 lead at halftime. Crandall erupted for seven points in a span of about 40 seconds after the Rams had closed to within 28-20.
Crandall capped his flurry with a steal that he converted into a 3-point play with 1 minute 19 seconds left in the half.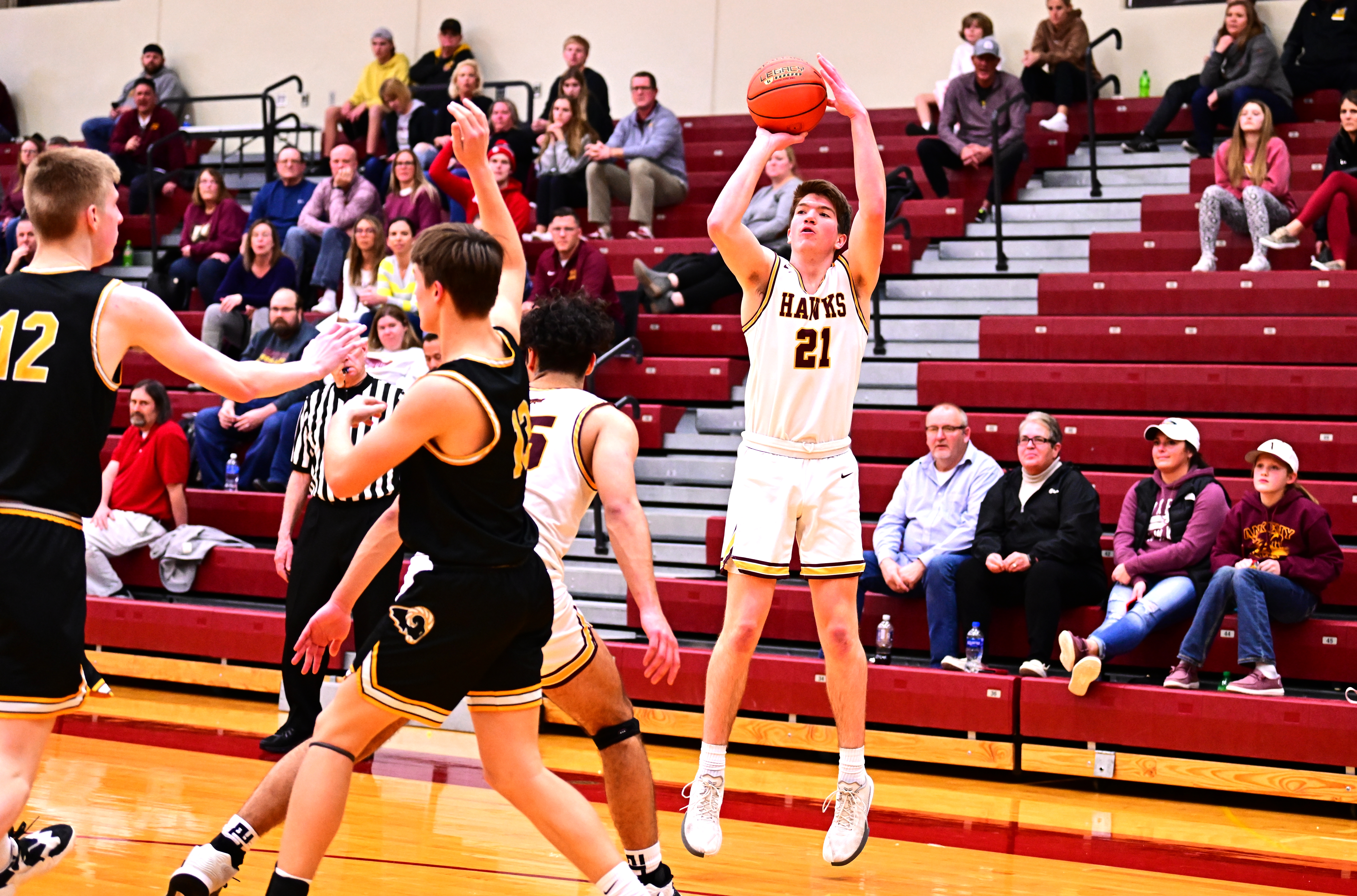 The Hawks then broke the game open with a 17-4 run to start the third quarter. Aguirre had six points in the run.
"Without Carson, that was kind of a big challenge for us," Crandall said. "But we stuck with it, and if he's back for the postseason, it's going to be good."
Ankeny led by as many as 25 points before Southeast Polk (5-15) rallied. The Rams closed to within 64-53 on a deep 3-pointer by freshman Bode Goodman with 2:14 remaining, but they weren't able to cut the lead to single digits.
Riley Edwards and Lincoln Cantrall each had 13 points to lead Southeast Polk. Cantrall connected on 3-of-6 3-pointers.
The Hawks will close out the regular season on Friday by hosting another non-conference game against Des Moines North (2-19).